Everything Royal
RARE HRH Prince Philip, Duke of Edinburgh
Life sized bronze bust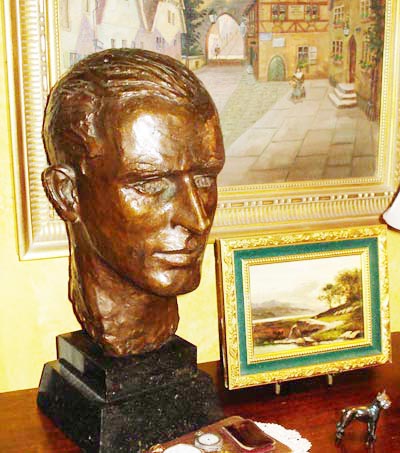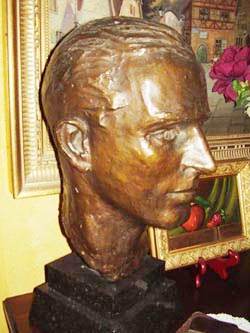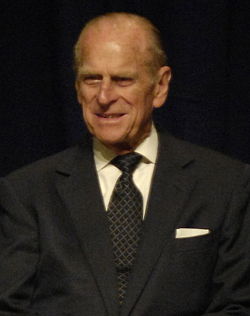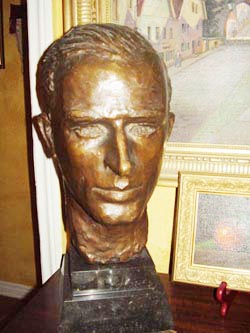 Lowest Prince ever offered $4.900.00
One of the rarest pieces ever offered
by Everything Royal in more than 40 years.

This incredible bust is a one-of-a-kind piece.

A bronze (life size) bust of the late Prince Philip who passed just before his 100th birthday.
This bust was purchased at auction from the furnishings of the Dorchester Hotel in London more than 25 years ago.
HRH posed for this piece in the late 1940's(1947-1949).
The hotel was purchased by the Sultan of Bruni, who remodeled, sending all the wonderful royal, historical furnishings and art work to an action which is how this great bust came into my possession.
It was taken to Buckingham Palace by a friend of mine and Prince Philips.
Prince Philip had been told about the bust.
It sat on Prince Philip's desk for three months until I arrived to bring it back to Ca.
Walking out the private front entrance of Buckingham Palace with Prince Phillips head in my arms was quite a sight for visitors who were taking photos!

While it sat in Prince Philip's office, The Queen exclaimed it was a great likeness and asked if it was available.
Sadly, Her Majesty does not purchase items and, I believe, was hoping it was to be donated..

Buckingham Palace forwarded a list of sculptors, who, over the years, Prince Philip sat (posed) for.
Being a royal means having so many paintings, photos and sculptors done. Many pieces are commissioned by City Halls, heads of Governments, etc. Many pieces are finished without the royal family member ever seeing the finished product.
Weight approximately 35 pounds
Bust approximately 15"
With base 20"
(Never ask a friend to bid for you without giving him your maximum price) With a buyers premium of 25% and VAT of 7%, dear Philip was near $50,000.00 US.
After 24 years, Philip is ready for a new home.
Amazing HRH Prince Philip would have been 100 years old this year.
Everything Royal Home Page